So that is what I shall do! (By the way, if you haven't read the first part, check it out
here
)
I guess it is a good thing I'm doing this since I'm actually hoping to go out next year there to work - and if I have some free time I will probably spend it by going around all these places. And taking pictures... Cause one does not simply go to London without that.
All right, let us start with some
open spaces.
Abbey Grounds Sensory Trail
This "little" garden is a great place to spend a couple of hours, hunting for old history. It kinda reminds me of our Botanical Garden, cause there are usually brides and grooms all over the place - but that's probably the similarities end. This garden is absolutely beautiful with all kinds of flowers and old houses and pretty art blended in it.
Battersea Park Children's Zoo
Although you probably won't find any lions or elephants here, if you don't mind spending a little bit of money to stroke a monkey (no pun intended), you would be welcome here. The zoo has farmyard animals, monkeys, birds, reptiles, and other little creatures. It also has a place where you can interact with them.
Horniman Museum and Gardens
The entrance to this museum and garden is free, and it has all kinds of beautiful landscapes, an interactive sundial and even an animal enclosure. It also seems to have something similar to the animal museum we have here in our city. If you are interested in that, Emő wrote a blog post about it
here.
This is a real Botanical Garden - and although the entrance isn't free, it is probably worth checking out. If you click on the link and look at the pretty pictures of it, you will see that it is really, really similar to what we have here (tho, I guess it is prettier).
WWT London Wetland Center
Here is another place you might want to visit if you love nature - especially if you love lakes and pools. This center has an observatory from where you can watch wildlife if you are not in the mood to take a stroll between the lakes, but in my opinion if you pay for the entrance you should damn well adventure out of your safe cocoon.
Shakespeare's Globe Theater
I always wanted to visit this theater, and if I had the fortune of actually watching a play on its stage, ti would be freaking awesome. I actually have no idea how much a ticket costs, tho - I guess it depends on what play is on, or if you actually want to see a play. The thing is, you will have to call them up to make an appointment, but in my opinion it would be worth to try it out.
This park is unique in my opinion, because you are not only allowed to ride around in it on a horse, you may also happen on freely roaming deer.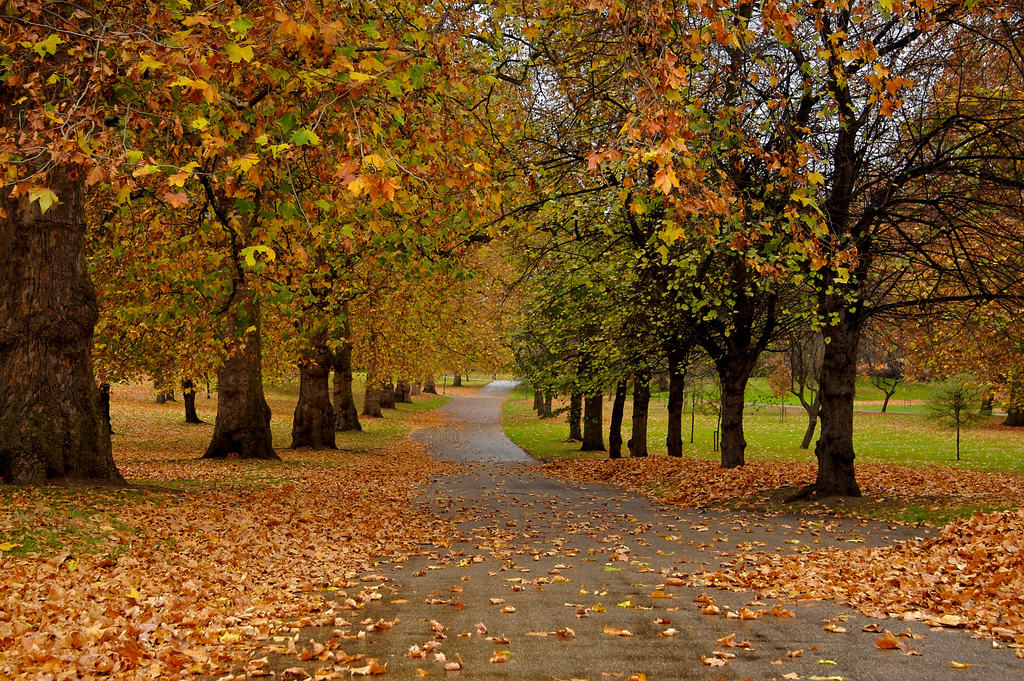 This is a typical park, where basically the only thing you can do is to walk around and take in the beauty of nature - or, if you have the luck to find any free benches, to sit around and rest for a bit before going on with your day. It is located in a pretty well known place, so I guess it will be full most of the times with tourists who are looking for a few quiet moments.
Greenwich Park
You remember all those museums from yesterday? Well this particular park is just around the corner from those, so if you went out for a day of intelligent entertainment and you are tired, this is probably the best place to spend a couple of minutes. You can also walk up the hill and look down at the historic buildings from there...
Hyde Park
Everyone knows Hyde Park, and there is a reason for this. Since it is located in the middle of London, it is really popular - and it is one of the greatest parks in the world. If you decide to take a stroll in it you might also like to try out the boats on the lake and spend some quality time on water.
This park is once again one that people know all over the world. The park has a zoo, an open air theater and also a little lake, and you can ride around it in a boat. It also has a pretty big ' sport center' - people come out over here to play football, softball and even rugby.
St James's Park
If you are into parades and cool, regal place, this park will be the one you should check out. The guards usually parade around here when it is time for them to change, so if you stick around you will see one of those typical cliches that makes London London.
All right, just as yesterday let me take a breather and tell you guys, that I'm still using
visitlondon.com
as my reference, but today I added to them
Royalparks.org
too. So if you want a better description or more information head out over there.
If you are around London with your family or friends and you decide to do something more physical, this park will be something to check out. There are all kinds of events organized there, plus you can always chose between the different activities you might like - boating, horse riding, golfing... And there are even education zones and nice little gardens to take a stroll once you get bored of all this playing around.
If you don't mind paying about £28.00 for the entrance ticket, this is worth checking out. It is centered around the Harry Potter series. I think for people like me who will probably never afford it to go to the Harry Potter Theme Park, this would be the next best thing. You can check out the Great Hall, Diagon Alley or even the Potions classroom. Fuck me, if I won't gather up money just to visit this.
And this is pretty much all the places that should be checked out if you manage to end up in this cool little city. Well, not everything, of course, but these places are all guaranteed to stick with you.
But then again, once you end up in London, I think every moment will stick with you. Or is that just me and my high expectations?