Why? Because I decided that today we shall take a little holiday by traveling to a couple of places around the world.
The first place we shall make a short little stop is East Iceland.
I know, I know it sounds a little bit... cold, but let me just show you a couple of pics: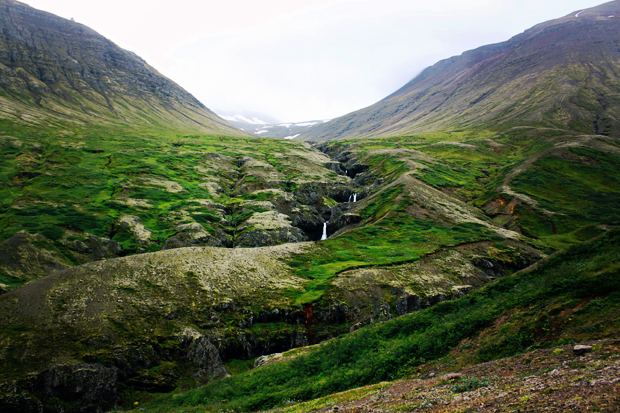 Places like this always remind me of great fantasy novels and fun video games. I can clearly imagine huge hordes of trolls and giants -and even a couple of dragons waiting for a good beating from one of those armored knights the legends speak of.
What I heard about this place is that the weather around there is pretty unpredictable. I'm not saying that this is a very bad thing, but I'm guessing those who have a bad case of sensitivity to these changes should probably avoid it.
The thing with East Iceland is also the fact that it has amazing light. I read this on a blog from where I got the last pic from - you can find it
here
.
It makes a pretty good place to take pictures at - and not just when the sun is up and shining.
Does it make me strange that I would rather go towards North than South?
But let us make our ways towards another place now.
I present to you: Moraine Lake, Alberta, Canada.
Canada has a whole bunch of beautiful places that every one who can afford it should visit at least once in a lifetime. This particular lake is one of them.
It's located in the Valley of Ten Peaks (once again, a name that could easily be a route mark in a fantasy), which is a valley in the Banff National Park.
And after we took a little rest we should wonder back towards Iceland.
This is the Blue Cave in Skaftafeli. It seems a little bit as a deja vu, writing about it - and I don't really know why. Skaftafeli is Southeast Iceland, and it's a part of the Vatnajökull National Park. The beauty of this place doesn't only consist of the Blu Cave - it's a place caught between sand and ice. It also has a nice little waterfall, called Svatifoss if you will ever want to look that one up (it's worth it - for all of you guys who love the Game of Thrones).
But now that we have Caves as our topic, let's go to China- and stay there for a while. A large jump, I know, but it will be worth it.
This is the Yingzi corridor of stone peaks. It doesn't even look real, does it?
Sadly, for some strange reason I can't find any additional details of this place. Maybe you guys would be amenable to helping me out a bit? It might be that I'm just a really bad researcher, but no matter which keywords I put in, it will only lead me to this singular picture.
I wonder why this is...